On 5th of July, 2012, the UN Human Rights Council adopted the "Resolution on the Promotion, Protection, and Enjoyment of Human Rights on the Internet". The main sponsors were USA and Sweden.
We also know that the National Security Agency in the USA runs an absolutely enormous surveillance operation of Internet traffic. We know that Sweden was a main force behind the Data Retention Directive in EU and that Sweden's own NSA (called FRA) monitors all Internet and phone traffic in and out of Sweden.
We wish to support the UN declaration from 5th of July with action. With services for the general public that can make the declaration ring truer. They talk – we act.
5th of July Foundation was born on March 18, 2013, when three founders expressed the purpose in a Charter of Foundation.
[twocol_one]


[/twocol_one]
[twocol_one_last]

[/twocol_one_last]
Our first logotype was a stylized head of an ethernet cable, used as a torch. 5th of July burns for liberty and privacy on the Internet that travels in those cables. As of July 2016, we use a simple "5J" as our logotype.
Founders and Board of Trustees
All the three founders have a background from Bahnhof, Sweden's legendary "Free speech Internet Service Provider", founded in 1994 as the first independent ISP in the country. Bahnhof was chosen to be main hoster for Wikileaks during its #cablegate release in 2010, since Sweden is one of the best free speech jurisdictions in the world, and since Bahnhof could be expected to never give in to political pressure. Bahnhof didn't.
Board of Trustees are appointed in accordance with the Statutes of the foundation.
The Board of Trustees of the 5th of July Foundation currently consists of the three Founders plus three further appointed members.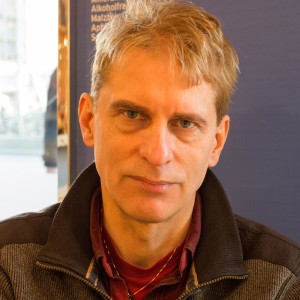 Oscar Swartz. Founder and Chairman of the Board of Trustees.
Original Founder of Bahnhof. His ideology of free speech and freedom of communication permeated the firm and is proudly carried on by ex-comrade-in-arms Jon Karlung. Mr Swartz left Bahnhof in 2004 to be a writer, columnist, activist, and speaker. He authored papers for think-tank Timbro ("Free markets, individual liberties and open societies") on the ever-increasing demands for surveillance and blocking of internet traffic. Mr Swartz has a degree from Stockholm School of Economics before entering a PhD program as a Fulbright Fellow at Columbia University in New York. [divider]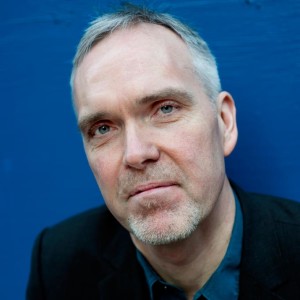 Jon Karlung. Founder and Board of Trustees.
Mr Karlung became the first employed CEO of Bahnhof in 1996. After stints in other functions within the Bahnhof group he is back as CEO. His entrepreneurial spirit makes the firm develop rapidly. Bahnhof has over 100 employees. Karlung turned IT entrepreneur after having worked as a journalist who saw Internet as a new medium very early. He has a B.A. in literature and the humanities and has a passion for data center innovation. [divider]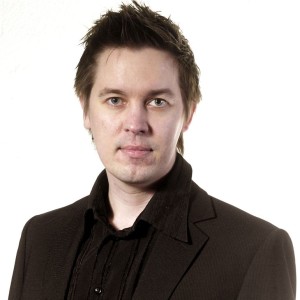 Andreas Norman. Founder and Board of Trustees.
Mr Norman was an early Internet entrepreneur in Sweden, founding Dalnet Communications in 1995. Five years later his firm was purchased by Bahnhof. As a technician, Norman has been both CTO and vice CEO of Bahnhof. He now serves as the Chairman of the Board of Bahnhof and is also active in strategic technical areas. Together with Karlung he is a majority owner of Bahnhof via KN Telecom AB, although the stock of Bahnhof is publicly traded today. [divider]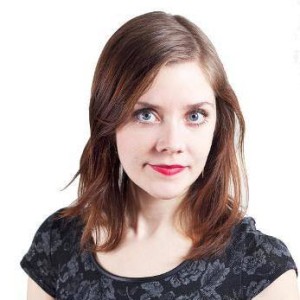 Johanna Nylander. Board of Trustees.
Digital Marketing & PR Manager in the mobile game industry. Currently also an op/ed-columnist for several newspapers in southern Sweden. She holds a Bachelor's degree in computer games development, studied for a Master in culture and media production and published a book about Swedish public health policy. As an early blogger Johanna Nylander gained a devoted following through her writings on "freedom, file-sharing and feminism". [divider]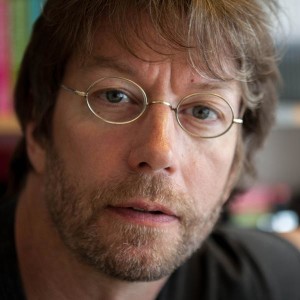 Love Ekenberg. Board of Trustees.
Love Ekenberg has a PhD in Computer and Systems Sciences as well as a PhD in Mathematics from Stockholm University. Currently (May, 2015) he is a Senior Research Scholar at the International Institute for Applied Systems Analysis in Austria. He is also Professor in Computer and Systems Sciences (DSV) at Stockholm University, where he has been Head of Department with 5000 students in Kista Science City in Stockholm, one of the leading ICT clusters of the world. Ekenberg was earlier Professor in Societal Planning and Environment at KTH – The Royal Institute of Technology, Stockholm. And so much more.[divider]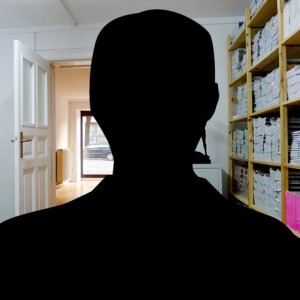 Wilhelm Dahlborn. Board of Trustees.
Lawyer and member of the Swedish Bar Association. Mr Dahlborn has been legal counsellor to both Swedish and international corporations in the field of IT and privacy law and served as a member of the Board of Directors of several companies, among them Bahnhof. Mr Dahlborn is a graduate of the law program at Stockholm University. And he objects to having his photo plastered all over the internet.[divider]
We are open source
5th of July Foundation supports the concept of open source software.
Some of the open source software that is used by us and our services:
The fineprint
5th of July Foundation is a Swedish foundation with official Swedish name "5 juli-stiftelsen" and duly registered with Länsstyrelsen i Stockholm (Stockholm County Administrative Board).
5th of July Foundation has the right to conduct commerce. We are registered with Skatteverket (Swedish Tax Agency), who allocated us organization/registration number 802477-8055 and VAT# SE802477805501.
A foundation is a legal person that is owned by nobody. The foundation is managed by a Board of Trustees which makes sure that it fulfills the wishes of the Founders.